Instructions Page 1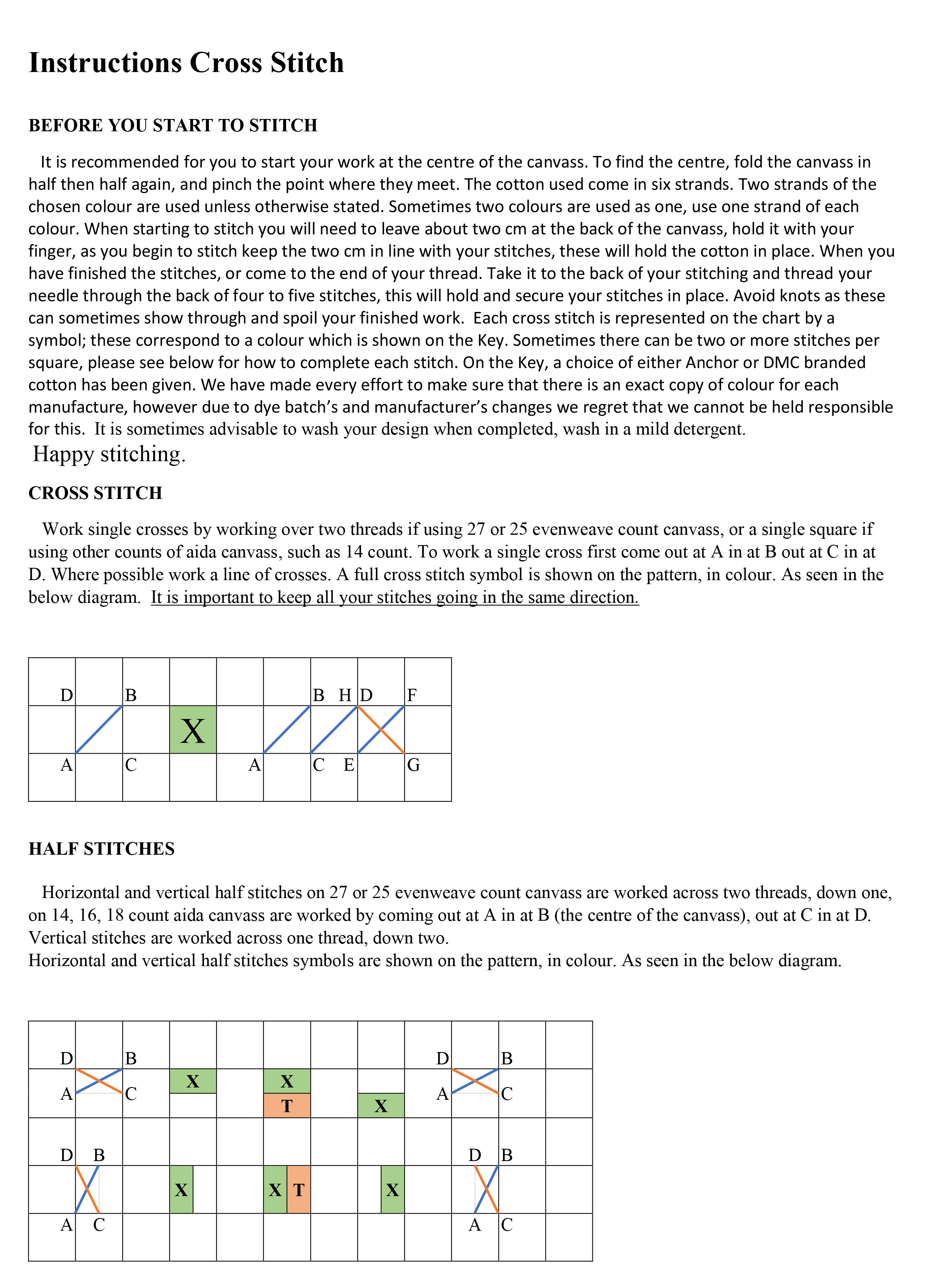 Instructions Page 2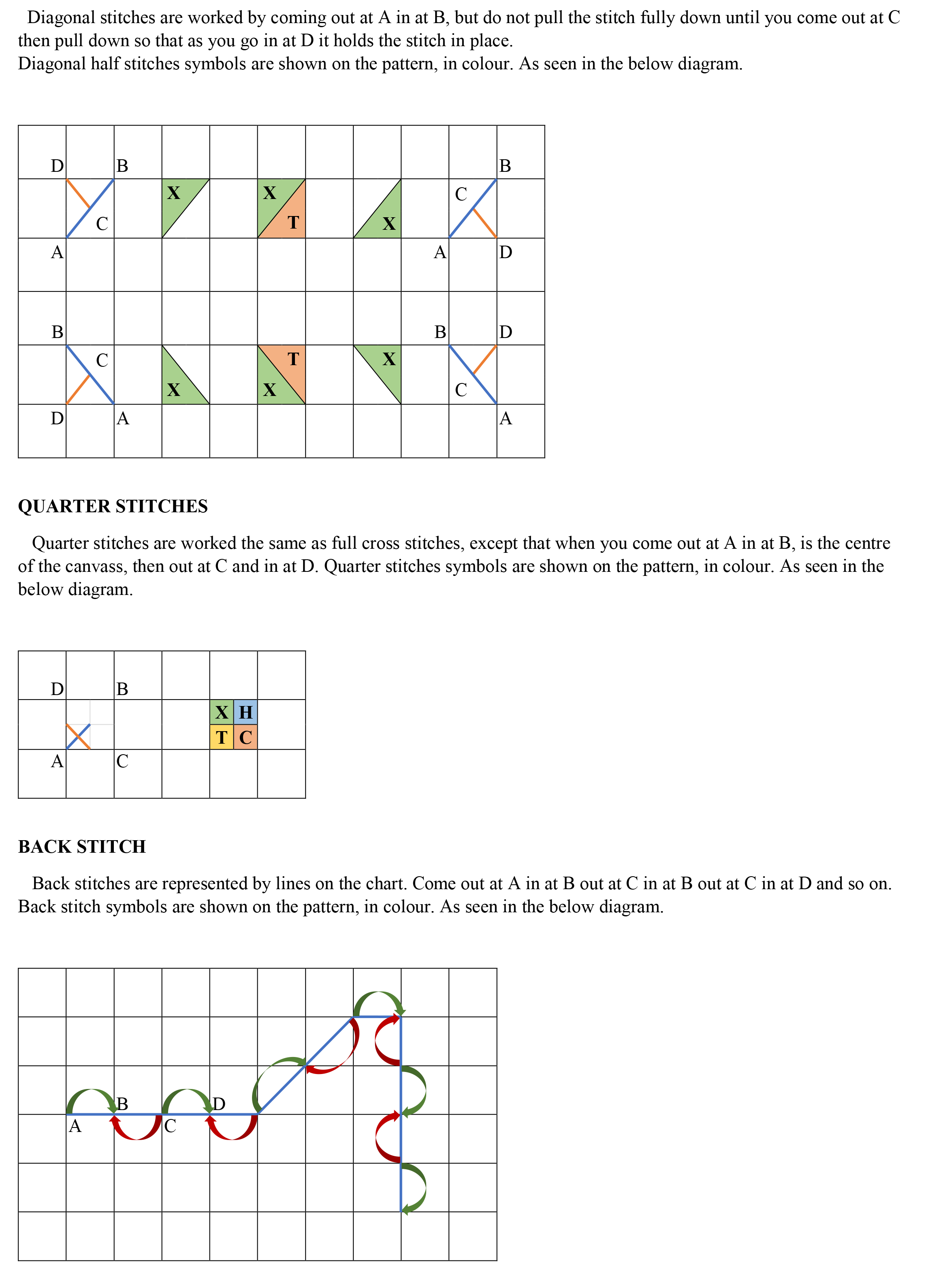 Instructions Page 3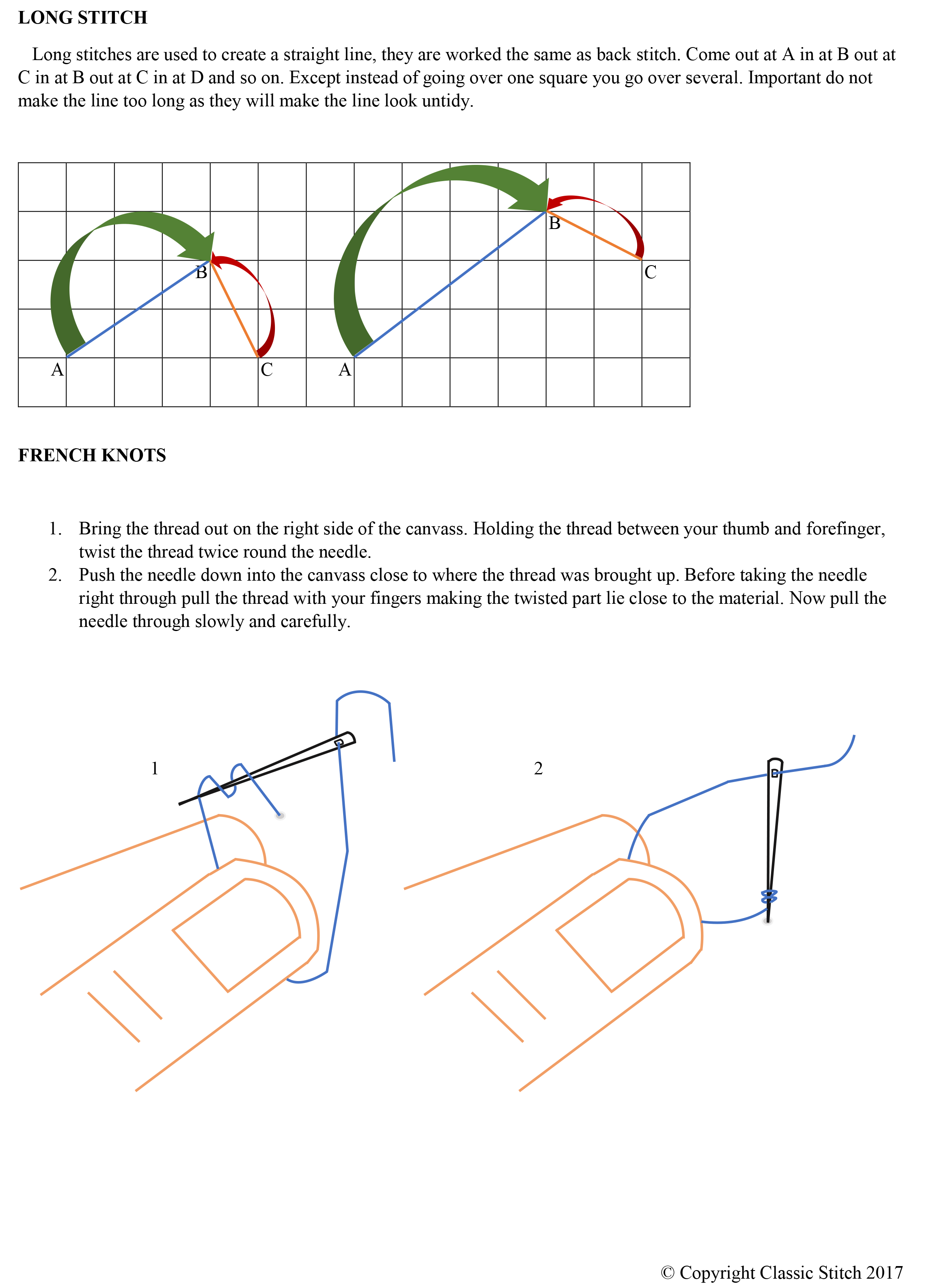 To be able to print just the Instructions only off, it is advised to save a copy of the picture to your PC, or other device. Then you can print off as many copies as you wish.
Once you have mastered Cross Stitch you can present them in various ways, for example they look great framed. Another alternative which is popular is mounted in a card. For help on how to present your finished work in a card we have provided additional instructions here. 
If you enjoy our patterns drop us a line and let us know, or better yet send us a picture of your work, and don't forget to let us know what part of the world you are from, we would love to see!
Happy Stitching